______________________________________________



NOTICE:
We have recently expanded or unit size and configuration to allow for a larger
more well organized Regiment. We are now broken down into a Headquarters company
as well as A, B, and C Armored Companies. We are now capable of a broader range of
offensive possibilities. Thank you.
Bullseye XO 3rd66th


| | | | | |
| --- | --- | --- | --- | --- |
| Callsign | Rank | Citations | Unit Position | ICQ Number |
| Doc Voodo | | | Commanding Officer | 48497611 |
| Bullseye | | | Executive Officer | 73198311 |
| Pink Panther | | | Regiment Support | 83199684 |
| StormKro | | | Regiment Support | 47895189 |
| Rebel | | | Regiment Support | 73985238 |
| Big Stuff | | | Regiment Support | 102514172 |
| Ranger BSF | | | Regiment Support | 76844860 |
| Marmup | | | Regiment Support | 119975345 |
| Robohn | | | Regiment Support | 119566858 |
| Harry JT/Bruce | | | Armor | 39557683 |
| Bayushi | | | Regiment Support | 2052717 |


| | | | | |
| --- | --- | --- | --- | --- |
| Callsign | Rank | Citations | Unit Position | ICQ Number |
| Splittir / Morg | | | Company Commander | 12230063 |
| Twister5 / Twister | | | Executive Officer | 11916391 |
| Warpig1 / Warpig | | | Armor | 16256998 |
| Brvehart / BraveHeart | | | Armor | 18178050 |
| Twxsruqt / Rookie | | | Armor | 15350002 |
| Broadhead / RknHorse | | | Armor | 112949013 |
| Red Viper / Oanh | | | Armor | 118280721 |
| Sweatz / Rabid | | | Armor | 121364132 |
| Mojatal / Talon | | | Armor | 107865254 |
| Stoney | | | Armor | 14976241 |
| Thunder7 | | | Armor | 127739369 |
| Howlar | | | Armor | 128151401 |
| Mr Recon | | | Armor | Pending |


| | | | | |
| --- | --- | --- | --- | --- |
| Callsign | Rank | Citations | Unit Position | ICQ Number |
| Ranger | | | Company Commander | 47782988 |
| Nades | | | Executive Officer | 101365356 |
| MoreSuger | | | Armor | 97396194 |
| DirtBag | | | Armor | 23269841 |
| Hack | | | Armor | 43094838 |
| Duke2 | | | Armor | 70934771 |
| Jedi Knight | | | Armor | 95917309 |
| Dog | | | Armor | 99328083 |
| Dumpster | | | Armor | 114963277 |
| Pacnheat | | | Armor | Pending |
| Goonn | | | Armor | Pending |
| GaurdianHunter | | | Armor | 36664173 |
| Meth21 | | | Armor | 18047125 |
| Jackal23 | | | Armor | 97416047 |


Not Activated

| | | | | |
| --- | --- | --- | --- | --- |
| Callsign | Rank | Citations | Unit Position | ICQ Number |
| | | | Company Commander | |
| | | | Executive Officer | |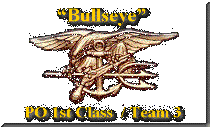 Reserves / Inactive

| | | | | |
| --- | --- | --- | --- | --- |
| Callsign | Rank | Citations | Unit Position | ICQ Number |
| | | | | |
| | | | | |
| | | | | |
| | | | | |
| | | | | |
| | | | | |


_________________________________________________________________________

Copyright 2001© All Rights Reserved

View @ 1024 x 768 or larger

Not made for 800 x 600